EarthMovers Records Production
Studio Recording - Mixing - Beats …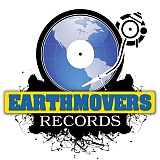 EarthMovers Records and Music Production offers a virtually unlimited list of capabilities because of our production expertise. Being in the music production business for over 20 years we have established a solid team of experienced music professionals.
From equipment to instrumentals we can supply what ever you may require to create your Hip-Hop art! We know many professional musicians to fill in most any instrumental line or mix that is needed.
Listed below is a comprehensive list of services we offer our fans and fellow hip hop artists.
Book Live Shows with DJ Gozza
Beats and Music Production by our Production Team
Recording Studio Services at Gozza Strip Studios
Hip-Hop Music Collaborations
Lyric Writing - Ghost Writing
Music Video Conception and Direction
Customized Mixtapes and Songs
Connect with EarthMovers Records to arrange an appointment to collaborate about your project by phone. Studio recording time can be arranged by appointment as well. Contact Gozza, owner and manager of EarthMovers Records, for more information or to set up an appointment. Additionally, you can connect with EarthMovers Records on Facebook.
For your convenience, use our PayPal Payment page to send payment for services right from your phone!