Album Review: Black Vinyl
> Play
'Black Vinyl'
ROX-TV does a full review of Gozza's latest album "Black Vinyl". Learn about the music, hear the tracks, and follow along as we deep dive this shit.
By Mike Shepard aka Kid Vicious 810
Welcome my friends, tonight we have a real special treat for the hip hop headz out there. That's right, tonight we will be doing a deep dive review of Gozza's latest album release…the one and only "Black Vinyl".
I am really excited for this one and for a variety of reasons. If you've followed along with the ROX-TV website during the course of 2021 and 2022, then you know my relationship with this MC goes back to the mythical nineties. That golden era, when hip hop and rap really started to bloom in America and around the world. I was there and coming of age at just the right time to experience the magic of it all. During those formative years, I became a fan of "Juggernaut" which was a local rap group in the 810. The group was making some serious noise in my neighborhood of Winchester Village (SC-810). I believe I've mentioned the group in a couple of articles. Well anyways, one of the dopest members of the "Juggernaut" was a cat who we know today as Gozza. Yes indeed, I caught the show live back in 1994 or 1995, on a snowy night in the SC. The place was called Foxes by the Creek and was a teen hang out. It was the first "show" that I ever attended and it lives on in my heart and in my head. Those were the days.
Well, fast forward a couple of decades later and during the making of the "Forever in the Jects" book, I actually got to interview Gozza for the publication. After the work was done, I told him that I was an old school fan of Juggernaut. I broke out a copy (I have several un-opened) and asked if he would sign it. I'm a fan first from way back and the cassette single needed a Gozza autograph. He was really cool about it and signed away. It was a real fly moment in the studio. If we fast forward for about ten seconds from there, I actually got to star as an extra in his video "Warriors" which was the second video released in support of the album. You can believe I show everyone who stops by for a spell, that clip before tea. So yeah, from there, we became friends proper. Gozza is a good dude, and even saved a show I was supporting when the DJ pulled out at the last minute. I needed a true old school master on the wheels of steel because we had Dice and several others coming into Allen Park for a show. I knew the man to call and he delivered. True hip hop headz are devastating on the mic, but to have someone who can run the one's and two's as well…shit there is nothing better. Back in the old days, hip hop required a devotion to the sounds, looks, and styles. I guess a better way to describe it was a "way of life" and the fans took it seriously. Breakdancing, graffiti, and rap … the holy trinity.
Before I get lost in the weeds of time, I will bring it back to the present day. We are here for a real nice dose of proper hip hop done in accordance with the laws of Gozza. So without further to do, let's drop the needle and see if she floats. (Author's Note: This article was scheduled to appear in October of 2022 but due to time constraints and project deadlines, the website material was put on hold. So it's here and ready for a spin)
Black Vinyl
This album starts off with a dope intro. We got an old school Mr. Rogers type of cat explaining how to play a record. "First I'll turn the switch to see if it goes round and round" and the music arrives right on time. I know that I'm in the right place because the track screams "classic hip hop" from the jump. Gozza brings this wonderful feeling of "vintage" to the track. I know I harp a lot about the old days, with the nineties in general…but man does this feel like it's done right. I know I'm only into this track for about a minute, but I can just feel that electric pulse just below the surface. This is nice. Blow a zig zag for old times sake and let the years melt away. The song rolls on, with nice lyrics….and I do mean lyrics. Not a few lines and a hook. I mean a proper hip hop joint … that says something, with a proper linguistic action for the mind. My head nods automatically along with the beat. This is a head banger, with a nice Midwest view. I love the scratching and will say this forever, rap and hip hop need this critical function to endure. I could listen to this track on repeat and be fine with it.
Warriors
This track hits me right in the head, creates the white fuzz between my ears, and sends chills down my arms. I am a "Warriors" fan within fifteen seconds. Now, you must know that I'm biased in the matter because I was a member of the cast. This video was epic to be a part of and I wrote an article about the experience at Frog Island Park in Ypsilanti, Michigan. Gozza hit me up and wanted to know if I was down to be in one of his videos. I jumped at the chance and on the selected day we made our way to the very unique park. The video was filmed by Swigz Sinatra and he did a great job. The video starts out like a movie, and gives a Star Wars type read out before it takes off. "Two Brave Warriors rise against an evil organization and do battle with a legion of sinister minions". These Warriors must reunite the MC and the Turntables.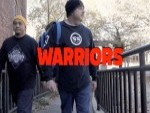 Start the movie … because that's how it unfolds. Don't believe me? Go check it out and be amazed. Gozza and DJ V1rus split up at the one minute and twenty four spot, to both forge on alone. That's where my part fires up. I'm with a couple of villains who duke it out with Gozza, obviously the man on a mission came out victorious. The journey continues with some serious fight scenes before the reuniting of the sacred artifacts. As I listen to it now, it still gives me a strong dose of white fuzz in the head and the hairs on my arms stand up. This for me, has always been an internal reaction to music that moves me with a physical reaction. Real shit. The scratching is top notch, the acting is pretty damn good, and the rest is history. Replay all day. (Author's Note: My character was called "Vicious Sai". I love that shit)
Totally Insane: Featuring Project Born and Bootleg of the Dayton Family
This is one of my favorite songs of the modern underground era. It is a wonderful cross roads of underground hip hop between artists who specialize in different aspects or veins of the culture. Project Born, who broke onto the scene in 1993 with a track featuring Esham, brings their own street grit style to Gozza's more traditional leaning hip hop. But being that everyone lives in the 810, the vibe shared between Project Born and Gozza runs deep. Artists from Flint, I feel are distinguishable from others by the way they perform, handle themselves, and the type of energy they exude. This isn't a put down, just an awareness that the 810 is very specific to the people who live there. At least for me, that's what I believe. So a track with PJB and Bootleg of the Dayton Family is going to be fly. There is no way around that.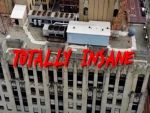 The video is an explosion of color, featuring numerous graffiti pieces around the city of Flint. Frank Nitty kicks off the song and drops that heavy lead on your head. Polk cruises through the cemetery, dropping insane verses. There are views of downtown which floods your vision as your ears are worked over by lyrics. I love the beats, the views, the general flow of the video … it's all so devastatingly effective. Gozza brings up the rear with his verse and the machine keeps stomping holes in the ground. I think they captured the 810 rather nicely on this gem. The drone shots are fly in this one.
A Nobody
This track is nice and has a slice of what I call the New York sound. It just reminds me of the sounds of the mid-nineties, perhaps on BET's "Rap City" video hour. There are some wonderful scratching moments and a dope diggable horn in the background. The outro is nice too.
Flint Titans: Featuring The Dayton Family
"Flint Town" is the name of the game. Who better to hear about it than from the Flint Town Legends on the avenue? To have such revered guests on a track definitely doesn't hurt matters. Everyone in the 810 knows about the Dayton Family and their track "Flint Town" is a local staple for hip hop and rap heads. For something like three decades, their music has represented an enduring symbol of homegrown achievement. Artists like Gozza and PJB, Top Authority, and the first break out MC Breed are all reminders of the amazing things created by local talent. Gozza, like me, grew up listening to the sounds bubbling up from the Flint music scene. These were some of the guys that got everyone excited and did their fair share of inspiring future MC's and groups. For me, tracks like "Flint Titans" really hits home how lucky I have been in my geographical location to experience the music I have.
The song is another head bobber, with Bootleg dropping knowledge on the mic. The track is smooth, but that doesn't mean that it isn't dangerous. "Welcome to Flint". Where the weak are killed and eaten. That exact slogan was printed on shirts and sold at the Genesee Valley Mall and other fine establishments along Miller Road. It was a funny saying but it was also very true. The streets are no joke and wandering around in places you don't know are probably ill advised. The people of Flint and Genesee County are no strangers to the dangerous pitfalls of a city in decline, after General Motors pulled the plug on the town a few decades ago. Much of the city I remember, which was already run down in my youth, is nothing more than a memory. Whole stretches of factories, buildings, hospitals, and beyond are nothing more than empty fields now. The landscape is changing for Flint, but only time will tell if it's a good one.
Back to the track, it keeps on grinding. "Welcome to Flint"…Gozza rips through the track talking about places I know. He speaks on the Valley, Auto City, Back to the Bricks, MC Breed, and a lot more…"where the fuck are ya'll from? Flint Town". I dig the vibes on this track. It's definitely worth a third or fourth spin, mixed with a nice Sativa. The Dayton Family kills it as usual. Guys like these, are basically automatic. They don't miss the layup, they don't miss the free throw, and they don't miss the trey. Automatic MC's. They are so lethal; they don't even need the silencers. That type of level shit. Moving on …
Stop Mumblin
Our favorite record guy is back, only this time he is going to try the "middle of the record". I can hardly wait. This is another fresh hip hop attack. I think this one is pretty self-explanatory for those that follow rap on the long view. There is a cross section of newer performers, who find it's easier to mumble bumble through a track, to the point where no one knows what the fuck is being said. For hip hop enthusiasts, this is a tragedy, and I don't disagree. Where are lines that blow our minds? Who knows if you can't make it out? Don't be a stumble bum, don't be a mumble bum. Mumble rap is like sign language being done with twenty percent of the hand.
Confused
Good old-fashioned track that captures the vibe I'm looking for. A very reflective beat and some elevating lyrics. Let the good old hip hop flow over your body, mind, and soul. Very nice effect. I come away from this feeling good inside. Nice work Gozza!
They keep on Callin
A great hip hop MC is a great storyteller. Writing songs, poetry, whatever … the practitioner takes you somewhere. If they don't, you aren't listening to the right shit homie. I love the "Black Sheep" throwback. So nice. To make this type of music, you need a good working knowledge on what came before. The masters keep the best and add their own journey. If you don't know the history, well, good luck. As for the bill collectors … they keep on callin …
Phenomenon
This is a mind ride into space…it's got a new age sound that still remains true to the ideals. And that is what this game is all about. Paying homage and keeping your uniqueness. Gozza again delivers on another level that I can get down with.
Deepstar 6: Featuring Philosophy Cole, Jozi Whalez, Ill Tone and Syruz Grizm
A full Voltron attack of dope MC's, laid onto a grade-A beat. I love these old school type of tracks, where the whole crew is getting up. It reminds me of the large rap crews that used to destroy the tracks. Five cats in a circle, dropping verses, and doing it right. The hip hop sound is unmistakable, when done correct.
Show Gun, Assassin
Gozza comes hard on this track, letting all know that he is still among those counted. "Only the cold ones lasted". There is something to be said about an artist by looking at his discography. All that you need to know will be present. The weak do not endure, they shrink and die. The battled hardened warriors remain on their feet, ready to go another ten rounds. The others eventually fall away, leaving you with the real deal. This is a long journey, I don't want someone to tell me how they are doing in six months, those built to last will tell you in six years.
Dynamite Redux: Featuring Davey Devastator
Right out the gate, I hear that familiar sweet sample from Lovin' Spoonful's "Summer in the City". That's 1966 for all you cats that know your history. A good song is only as good as it's sampling pieces. I love imagination and deep divers. There are some amazing songs that have never been sampled, what a shame. Well, at least we got Gozza delivering the goods. It's a fly track and I would hit repeat if I was you.
Shook You
We have come to the end of the album and the final statement of the day belongs to Gozza. Putting it down for the 810 and the Murder Mitten. I've been a fan of this cat since the 1990's and that's a fact. He makes proper hip hop for the headz that remember and those that are finding out. This album will leave you shook, so I recommend if you dig that type of party, go pick up a copy today.
See original article on RoX-TV