About Gozza
> Play
'Black Vinyl' from Black Vinyl album

Well established MC/DJ/Producer Brady Gozza aka Gozza has been a crucial element to the Michigan Music scene for over 20 years. Creator and owner of Gozza Strip Radio, Brady Gozza DJ Service, EarthMovers Records/Productions. Gozza has been influential both as an artist as well as a supporter of independent music in the State of Michigan.
Gozza's History …
Ever since I was a kid, music has been my life. My brother Ryan introduced me to Hip Hop at a very young age and I immediately fell in love with the culture and the music. Many nights Ryan and I would sit around our small boom box and listen to a local Hip Hop radio show called the Boogie. Shortly after we started making our own radio shows for fun by pushing two boom boxes together playing music on one and recording on the other. I wrote my first rhyme in 1987 at the age of 11, and I was hooked. I was known for grabbing any open mic I could, and spitting my latest raps with intensity.
In 1991 I started recording songs and performing with my group the DLP. In 1993 the DLP joined forces with another local crew called Triple Chaos and the Juggernaut was born. 1995 the Juggernaut released our first single Act Like You Know with financial and critical success. We toured the Midwest and recorded more songs but the group disbanded in 1996. Shortly after I reconnected with my DLP partner and good friend Rex (aka Jackpot) and we formed a new group under the name Artfull Dodgers.
DJ Business & EarthMovers Records …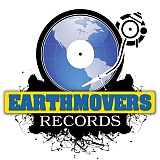 In 2004 I started my own DJ Service and Music Production company called EarthMovers Productions and began working as a DJ full time making the rounds at several local clubs. I also provide quality DJ Services for all occasions including weddings, parties, open houses, school dances, etc. Since 2005 I have hosted and produced my own radio show the Gozza Strip on 94.3 FM WKUF out of Kettering University in Flint, MI.
I only showcase Michigan Hip Hop with a goal to expose people to the incredible music being created by artists right here in their home state. The Gozza Strip airs every Monday and Tuesday from 1pm-3pm and can also be heard with a live webstream.
I also own and operate my own recording studio and do a lot of work as a music producer. I have done production for Artfull Dodgers, J.U.I.C.E, Project Born, Rising Sunz, Jozi Whalez, Dice, Aslaam Mahdi, DJ Zack Daniels, and many more. I have also produced and collaborated on various side projects with other talented artists including Born Lethal, GozGod, and Top Dollar MCs. I have a lot of new ideas and projects in the works.
Gozza Goes Solo The G-O-Double Z …
In 2010 I released my first solo album Here Comes Trouble introducing the world to my distinct style as MC/Producer, the G-O-Double Z was born. The new album went over well with long time Artfull Dodgers' fans and received more critical praise for bringing a brand new sound while still maintaining the Artfull feel. The success of the album was supported heavily by a tour I did with live band Road To Gozza. I continue to perform and record and have further perfected my art. In 2013 I released my second self produced solo album Zig-Zag declaring that the Golden Era Killing Machine was back! This is my most aggressive and personal album so far with more of my cinematic creative production and plenty of my patented word play and lyrical gymnastics.
Spent much time in the studio from 2010-2014 crafting two more unique albums. Hooked up with Jozi Whalez and DJ Fish for another Born Lethal album Distorted Life. This time we brought live musicians in the mix and created a hard hitting almost sample free sound very different from anything i have done previously. I continued in this direction collaborating with Slattery on Tales of A Strange Tomorrow. This psychedelic concept album is strange and different from anything i have ever experienced musically. It follows a wild story line that will take you away to another dimension. Pure creativity as an independent artist is beautiful thing. Celebrated 9 years of my Gozza Strip Radio in 2014 to fans demanding i continue this journey which is a bold Movement for Michigan Hip Hop. Also in 2014 I began working with veteran Flint group Project Born on their new album the Born Supremacy. I will be providing production for the new project as well as recording and working as the sound engineer. 2015 promises to be a great year for Gozza and EarthMovers Records. More music is always in the works and I'm feeling very motivated and focused.